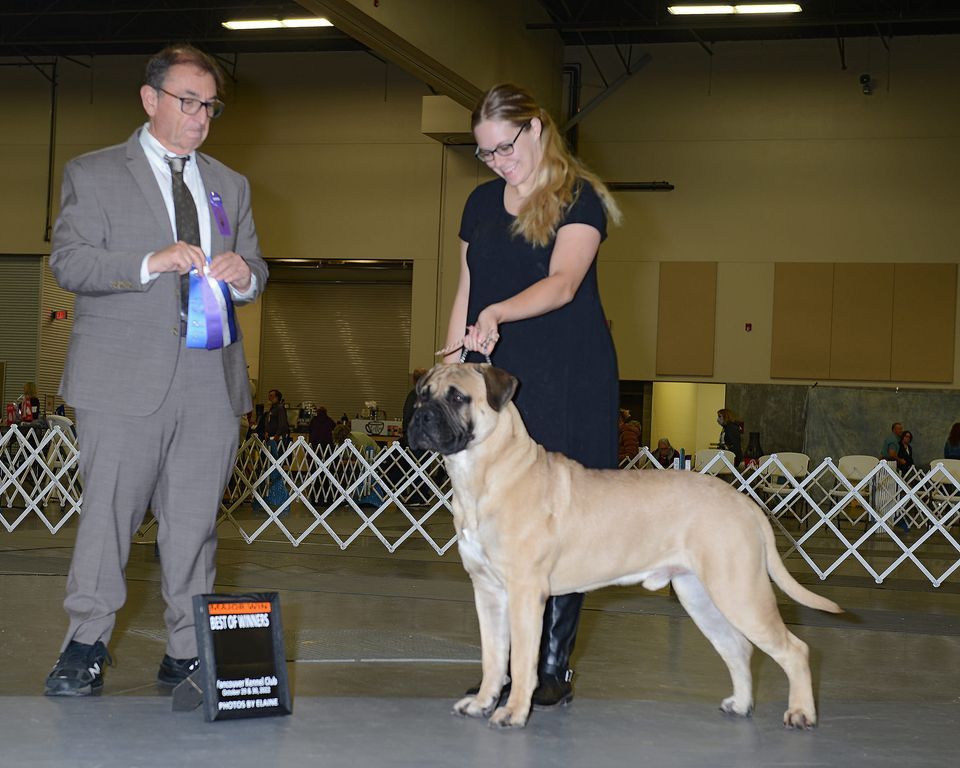 Mystik'l N Icons Pick Your Poison. aka Rhodie Has started showing and at 14 months old has his first Major and total 6 points toward his championship.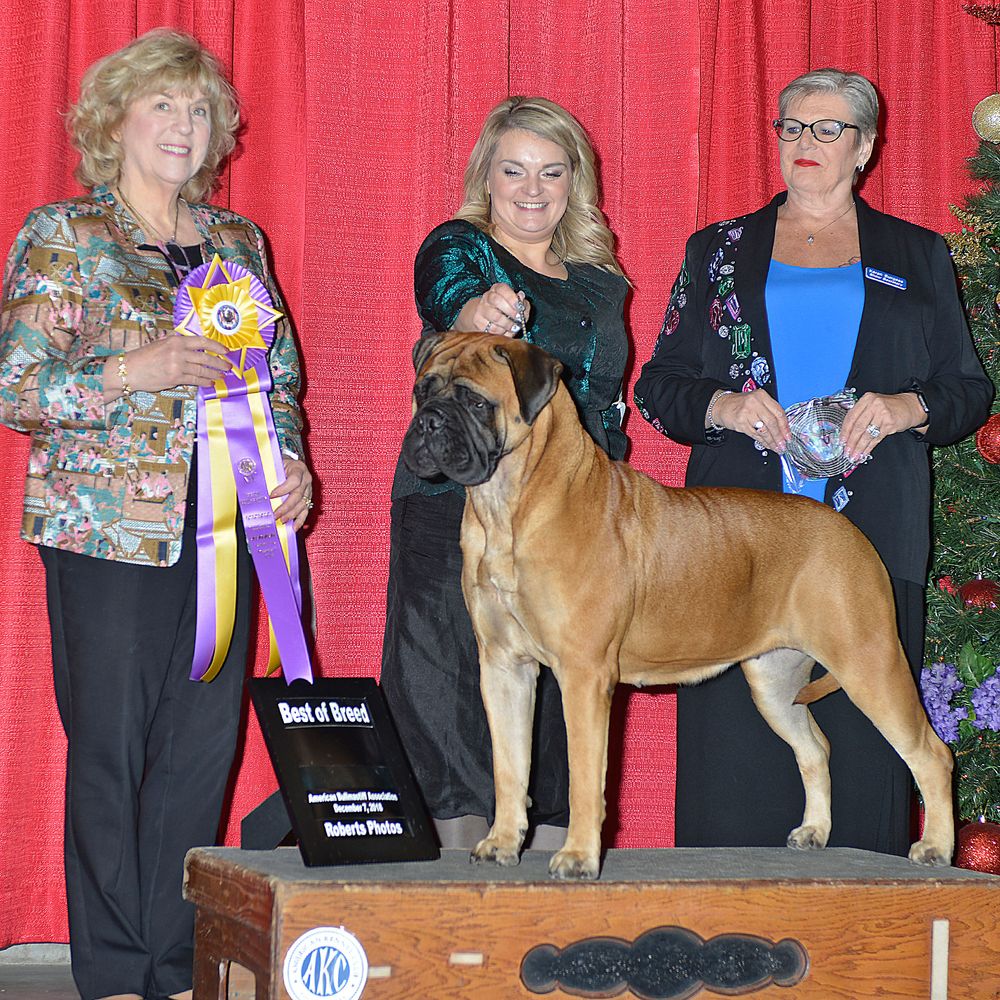 BISS GCH CH Mystik'l N Icons Haven't Gotta Clue
Gilly
Gilly turned two 0n December 1st 2018. She is my dream girl bred by myself and Teri Winston, Icon Bullmastiffs. At our CNBC ABA December 7th 2018 Specialty She was honored with the Best Of Breed over 30 plus bullmastiffs entered and received the new title of BISS. There will be more to come as she is shown as a special selectively through 2019 then she will be bred to a yet unknow male  More to come. 
Add text
Harmony, GRCH CH Mystik'l's Pretty N Pink, has finished her Championship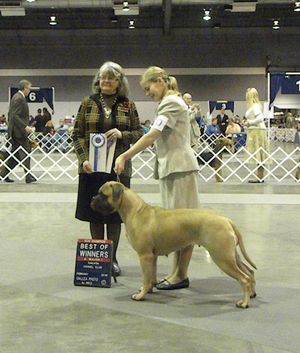 Harmony is now starting a new job learning Scent Or Nose Work.
She has finished with 3 major wins, a 3 point, for WB and BOS, at just a little past 6 months of age, at the Vancouver Kennel Club. This past weekend, on Feb 15, 2009, at 10 1/2 months she took her second, a 4 point major win plus BOS at the Linn County Kennel Club show in Albany Oregon.  Harmony took her 3rd major win, WB, BOW, on January 21, 2010, a 5 point major, at the Rose City Classic.
 It will be fun to see where this Nose Work training takes us. For now it is for fun, and to give this busy girl something to do.
Harmony sadly passed in February of 2016 from Cancer Just before her 8th birthday. She will forever be in my heart and memories
          CH Mystik'l's Azul Maverick          
Maverick finished his Championship after a few weekends out with a 5 point major win. He was shown almost exclusively by Courtney Smith Our Granddaughter and promising Junior Handler..